Granite Countertops are the most sought after material for kitchen countertops. Granite's properties make it one of the most functional, beautiful and unique material for kitchens across America.
Granite Countertop Colors
Granite being a natural stone comes in a variety of colors and visual styles. White granite countertops have become very popular in the recent years.
Selecting the perfect granite for your kitchen is a mater of personal taste. It is common to select a granite that pulls colors from the area so the countertop acts as the focal point of the kitchen but it visually connects the cabinets and walls with the surface.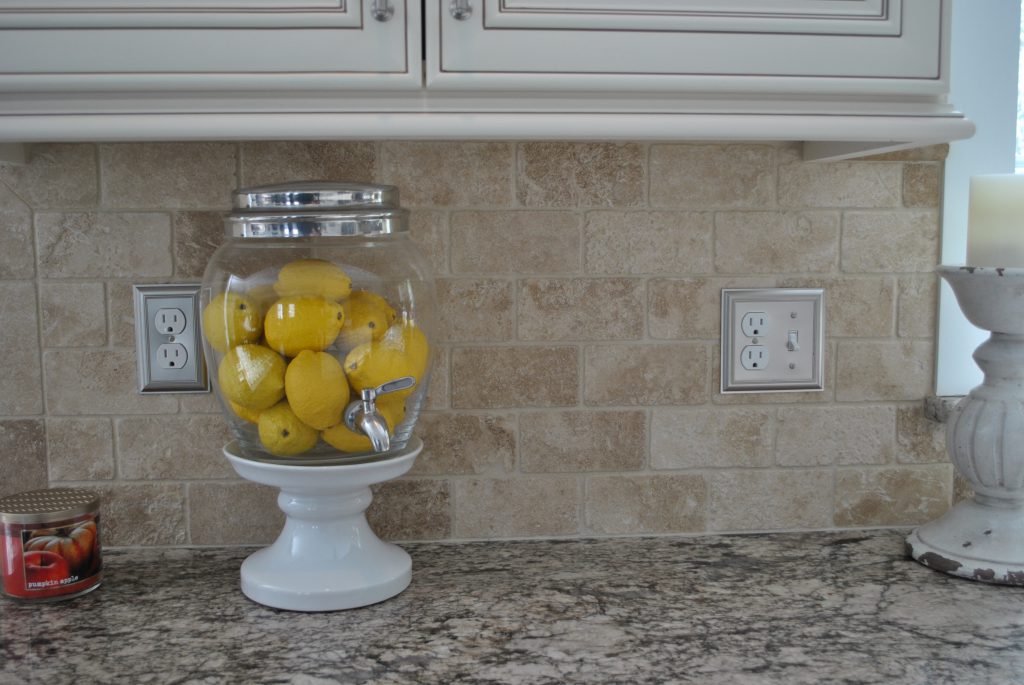 The cabinet color the travertine backsplash and the granite countertops have a similar color palette.
Live Granite Inventory.
Click the links below to see actual available inventory from our distributors.